At this year's Hanover Fair, the networking of all production steps and processes was the focus. It became clear that additive manufacturing methods not only speed up the production of all types of objects, but also that interlinked workflows lead to savings. By Sabine Slaughter
Anyone who believes that the Hannover Messe - also known as the Industrial Fair - is not for printers is mistaken. The industry is far, far advanced when it comes to networking and the interaction of work steps and processes. Even if the road to complete process units and products manufactured autonomously and semi-autonomously is still long, (almost) every manufacturer and sales company knows that the future is digital. The first blueprints were and are already being realized for years and even if the way to the complete industry 4.0 is still long, it is the small steps that every company takes that make the difference. Just as a child learns to walk, only individual areas and functionalities are converted, i.e. digitalised. Gradually more areas, steps and processes will be added. Since companies cannot revolutionize everything overnight, this process takes correspondingly long. In addition, innovations and innovations are constantly being added that can influence long-term planning - and often result in adjustments. All this in the quest to achieve as many savings as possible while increasing productivity. In addition, market trends that are demanded by customers in the age of industry 4.0, such as individualization, but also fast deliveries, fast and cost-efficient production, which is reflected in prices, should and must also have an influence. From rapid prototyping to mass production of parts and complete products, additive manufacturing already covers all areas. All this ensures that additive manufacturing methods and the Industry 4.0 approach complement each other perfectly.
EnvisionTec's Viridis3D
EnvisionTec, a manufacturer of 3D molds for the metal industry, presented the Viridis3D. It is easy to use, cost-saving and quick to create castings. A patented process enables sand layers to be applied by an industrial robot with a special print head system and selectively bound with a second material. It is the first robot-based 3D printing system to print sand moulds and cores directly from CAD design and offers the most cost-effective process currently available for the manufacture of sand moulds. Other applications, including PMMA printing and ceramic materials, are possible.
New printers and applications at Stratasys
Stratasys announced that it will be the first provider of 3D printing solutions to work with Pantone Validated technology, reflecting the qualification and approval to simulate Pantone Matching System (PMS) colors on printed objects. Both Stratasys J750 and J735 PolyJet 3D printers are recognized by Pantone as validated standards for color quality and realism. On this basis, PolyJet solutions are tailored to the demanding needs of design studios by synchronizing the design-to-production process. The agreement enables simple and accurate color communication between designers, model builders and manufacturers - with simple "selection and printing" color matching to Pantone identities.

The new Stratasys F120 printer enables designers, engineers, and educators to provide easy-to-use, industry-standard additive manufacturing technology. As the newest member of the F123 series based on Stratasys FDM technology, the F120 brings industrial 3D printing to the masses with easy control, stand-alone remote monitoring, exclusive 3D printing hardware, and extremely high reliability and reproducibility. Large filament boxes provide 250 hours of continuous printing, according to the manufacturer. "While many analysts report that the entry-level segment of 3D printing has grown significantly, we find that companies have difficulty creating production-level models on the first or second attempt - and that with the reliability and reproducibility of state-of-the-art systems. This is a significant disadvantage for smaller design companies and educational institutions. The Stratasys F120 meets the needs of these customers and offers engineering and design groups the ability to print components in the most productive way - whether your office is in another building or on the other side of the world," said Omar Krieger, EVP Products at Stratasys.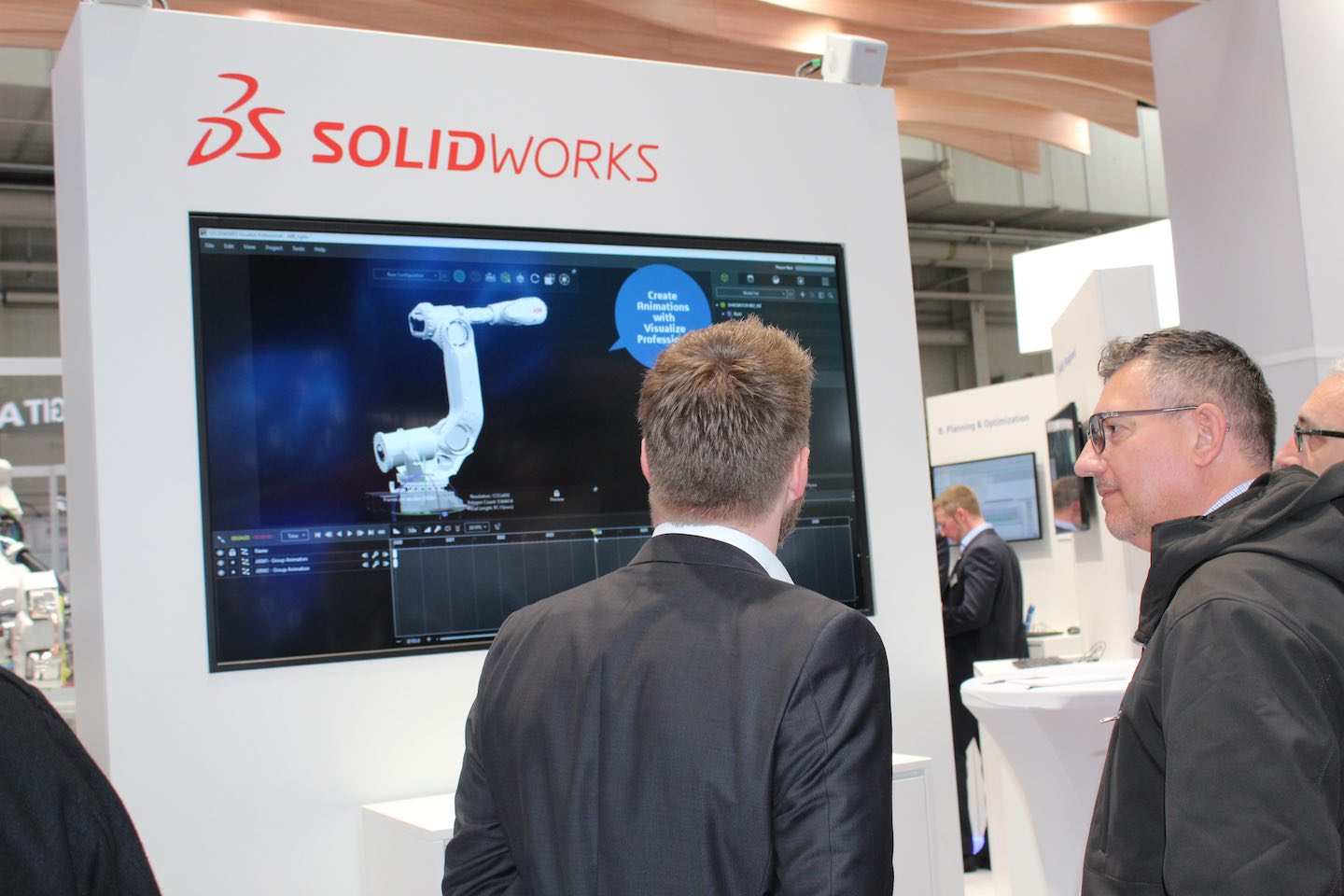 Partnership with DSM
Together with DSM, the V650 Flex stereolithography printer was developed and marks the company's entry into the stereolithography segment. It combines the power of a large-format system with a configurable environment to optimize a wide range of materials - and offers higher precision, choice and lower costs in the development of 3D-printed prototypes and components.
Supported by the partnership with DSM, customers can take advantage of the quality and performance of Somos stereolithography resins with the Stratasys V650 Flex. The DSM Somos resins available from Stratasys, proven through years of intensive use in the Stratasys Direct Manufacturing service office, enable the manufacture of high quality and durable components that meet the requirements of a wide range of applications. "From the high demands of the automotive and aerospace industries to the durability and flexibility requirements of consumer goods, customers worldwide rely on Somos materials to develop the most powerful prototypes and tools through additive manufacturing," said Hugo da Silva, VP Additive Manufacturing at DSM. "Stratasys' entry into stereolithography is groundbreaking for the industry. Our collaboration will allow our customers a better and more flexible entry into the development of durable and reliable prototypes and tools using 3D stereolithographic printing".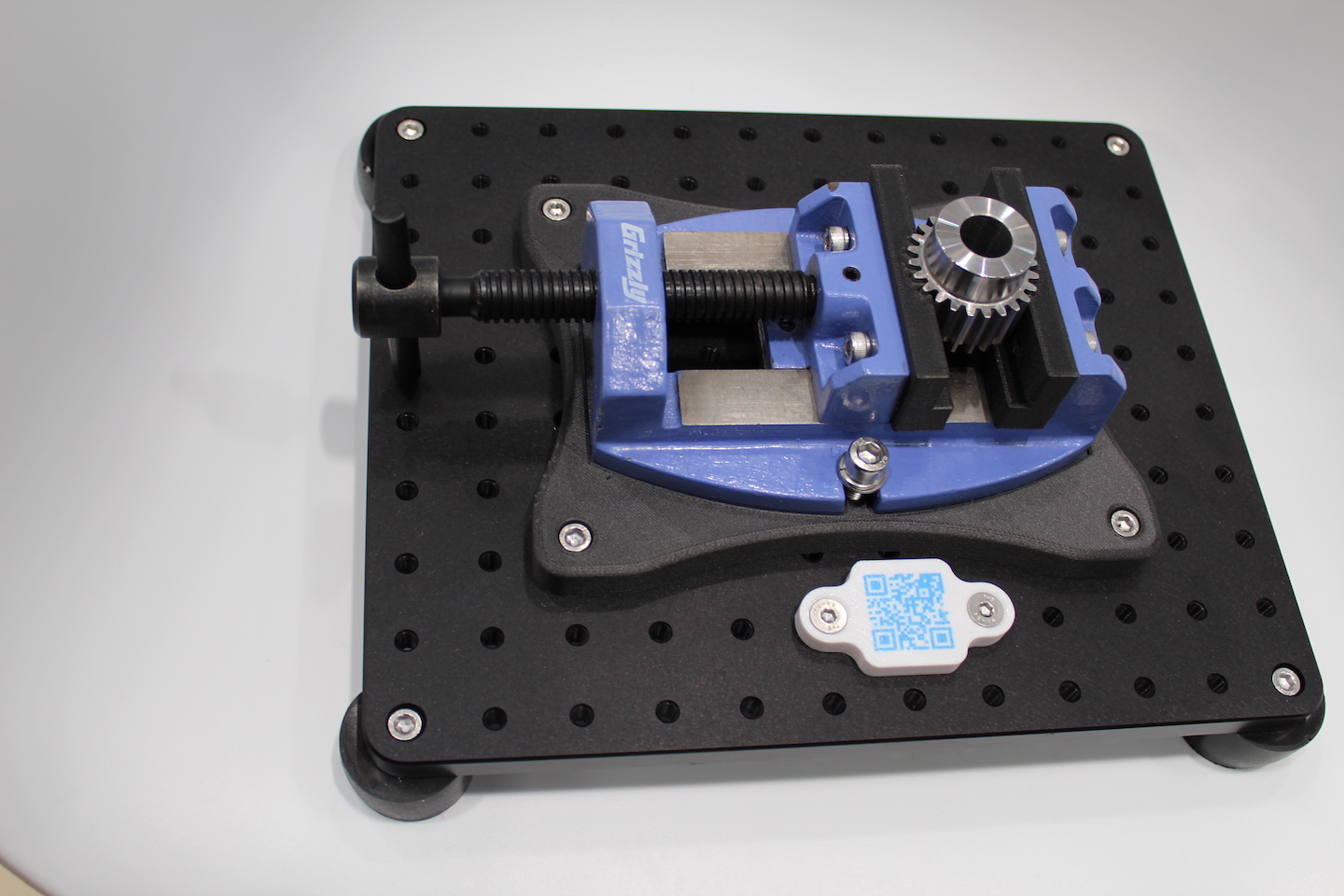 BigRep and Bosch print Next AGV
The result of the development partnership between BigRep and Bosch Rexroth was presented in a trade fair demonstration of the fully 3D-printed NEXT AGV for automated production systems. The fully automated and IoT-integrated, 5G networked 3D printer PRO enables engineers to produce functional prototypes, production and operating resources, end applications and small batch products. The PRO prints with high performance materials, equipped with BigRep MXT technology, an extrusion technology with dosing function, and the latest control technology from Bosch Rexroth: these printers deliver unprecedented speed, precision and quality - and offer full IoT connectivity for comprehensive embedding of printers in industrial 4.0 applications. "Our new printers are the starting point for the factory of the future. We are opening up a new dimension in additive manufacturing by introducing industrial 3D printing into IoT-integrated automation solutions. The high-performance BigRep systems meet the industry's requirements for precise, controllable and efficient devices with full data integration," says BigRep CEO Dr. Stephan Beyer. "This will enable us to firmly establish 3D printing as an innovative production technology with added value in industries such as the automotive and aerospace industries, in industrial production, but also in the production of consumer goods. "In the medium term, additive manufacturing cannot escape adaptation to the standards of established production processes," emphasizes Thomas Fechner, Head of New Business at Bosch Rexroth. Automation leads to processes being reproducible and comprehensible. "The goal is a completely digital workflow. The data must be able to flow continuously from the customer's order to the CAD software and simulation environments through to the concrete machine movements and quality assurance."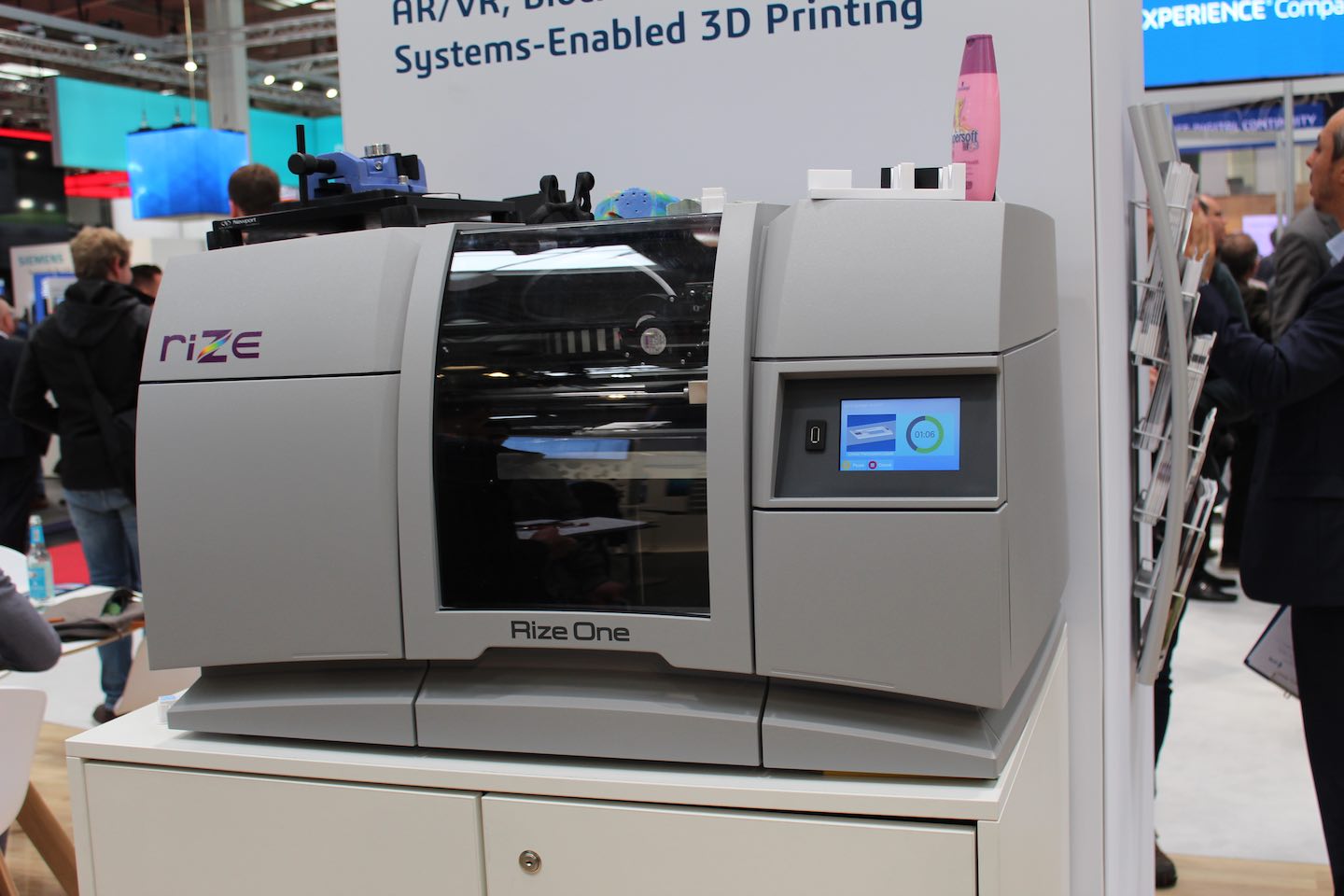 IoT, Sensors and Monitoring
These requirements are met by the BigRep PRO. It is equipped with industrial IoT solutions from Bosch Rexroth and Bosch Connected Industry. IoT devices, software and intelligent sensors, such as a vibration sensor, transparently monitor all operating and environmental conditions. Another important feature of the prototype system shown is an integrated 3D scanner for monitoring product quality during the printing process.
These solutions reduce rejects and increase the reproducible quality of the printed components. At the same time, they increase machine availability because the software solutions detect wear and defects before they lead to machine failure. The integrated IoT Gateway software ensures that the BigRep 3D printer is networked with the Industrial Internet of Things. Bosch Rexroth relies on connectivity with other machines and higher-level IT systems, because only this enables integration into networked production lines in series production. This means that computationally intensive processes such as quality monitoring in the multi-variant manufacturing process can be outsourced to the cloud or production-related edge systems with the help of 5G.
The NEXT AGV is a prototype created in 3D printing and a joint development project between Bosch Rexroth and NOWLAB, the innovation department of BigRep. The vehicle is driven by an inductive loading unit while driving on an energy grid and can serve as an automated transporter (loading capacity of up to 250 kilograms) or perform additional work, for example as a mobile platform with a robot mounted on it.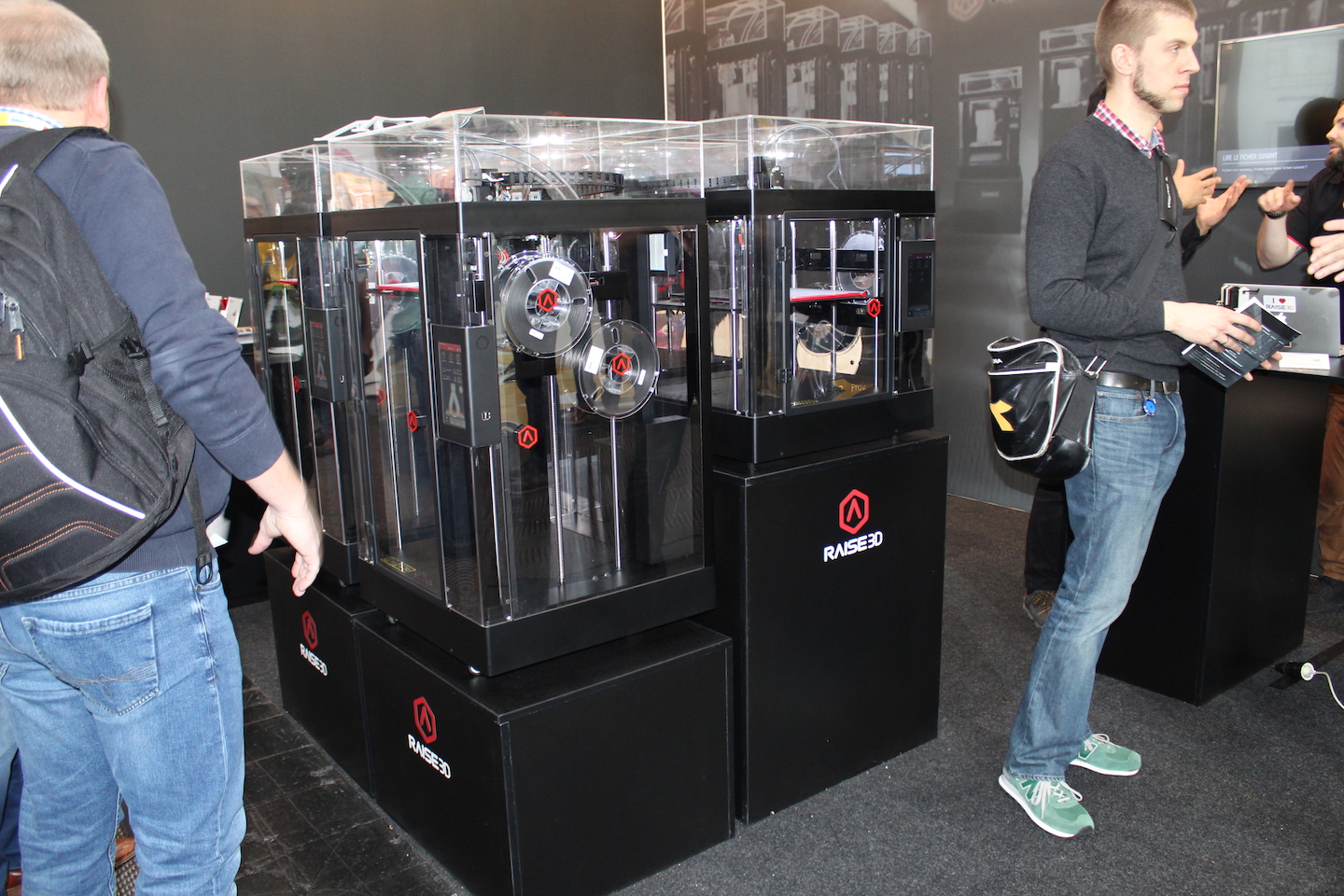 The design of the NEXT AGV in 3D printing offers numerous advantages: In contrast to the traditional manual process (including metal forming and milling), the production of the NEXT AGV in 3D printing is much more efficient. The battery and electronics form a constant basic platform, which is supplemented by a structure with individually selectable dimensions. Their dimensions can be easily and flexibly adjusted according to necessary or changing requirements without reducing the charging capacity - a decisive prerequisite for flexible, industrial use.
Two further core elements of the NEXT AGV are special, all-round movable wheels printed in 3D from two different materials so that the platform can also move sideways, as well as built-in safety technology (also from the 3D printer) whose sensors react when people approach.
RISE prints wood
The RISE Research Institutes of Sweden SICS presented 3D printing with wood and other materials. Even though the material currently "only" consists of 40 percent wood, this is a further step towards using natural renewable materials for additive manufacturing. The printer was built by the Swedish institute RISE and can not only be used to build prototypes of canoes, benches and other mixed wood materials that are currently made of plastic. The biocomposite printing material with a 40 percent wood content is produced by Stora Enso. The DuraSense series for more sustainable 3D printing from Stora Enso is also available with 48% or 62% wood.
First industrial LulzBot discontinued
Aleph Objects, announced the LulzBot TAZ Pro, its first industrial desktop 3D printer. The TAZ Pro offers large, two-material printing with the reliability of LulzBot. This machine creates large functional prototypes, production aids and print-on-demand parts with professional results.

Grant Flaharty, CEO and President of Aleph Objects, says: "The TAZ Pro is the first true multi-material 3D printer with two linearly operated hot ends at a prosumer price. The TAZ Pro enables multi-material printing for optimal part properties. It features independent, vertically liftable E3D hot ends with 360-degree part cooling and provides clean transitions between material types with similar melting points. Durable and high strength composite materials can be printed in the same part, as can a wide range of materials with soluble substrates for complex prints. Flexible materials with a Shore A hardness of up to 85A and industrial grade polymers can also be printed in the same part. TAZ Pro's hardened steel components allow printing with engineering polymers or high heat resistant composites that are too abrasive for typical desktop 3D printers. LulzBot 3D printers support a wide range of thermoplastics from leading premium filament manufacturers, including flexible, rigid, composite, soluble, conductive, high-strength, and chemically resistant materials.
Atmat shows product range
The Polish company presented its product range of various additive production printers with FFF technology. These range from production and industrial printers to rapid prototyping, robotics, automotive and aerospace applications and architecture. The work surfaces range from 300 x 300 x 240 millimeters to 2000 x 1000 x 1000 millimeters. In addition to industry, the company also serves the medical sector.
Nano Dimension prints printed circuit boards
The company presents the world's first side mounting technology for additive printed circuit boards (PCBs). With Nano Dimension's DragonFly precision additive manufacturing system, the new technology can print and solder components to the top, bottom and bottom of the board, increasing board space by up to 50 percent over conventional PCBs. The additional space provided by side-mounting allows designers to pack more functionality onto the board, which is particularly relevant for IoT and Industry 4.0, as custom designs and shapes lead to growing demand. "For applications like IoT, where innovation is at the forefront, the development of new electronic products in shapes and sizes that were previously impossible is critical for designers," says Amit Dror, CEO of Nano Dimension. "This additional capability allows more functionality to be generated from the sides of the board, which can also be used to connect to additional boards". Another important functionality of side mounting is the ability to create a special circuit board that is plugged into a socket on a motherboard. By printing this board and inserting it into the cavity of a second board, users can quickly customize applications based on a generic motherboard.