At the latest since the opening of the new 3D printing center in Nottingham last year, the print head manufacturer has ideally positioned itself successfully in the additive manufacturing industry and is set to achieve big impact.
By Sabine Slaughter
Printing, and here we mean 3D printing, that is generally referred to within industrial production as an additive manufacturing process, is increasingly becoming a manufacturing process for individual parts, but also for entire products. The advantages are obvious: Digital technology makes it possible to reduce costs to a minimum, since only the materials required are used and waste is eliminated. Inkjet technology is ideally suited to achieving these goals. Different technologies are used for additive manufacturing. Xaar is committed to both high-speed sintering and traditional advanced manufacturing.
Advanced Manufacturing
The latter is characterised by the fact that small, uniform drops can be sprayed onto different substrates. Of course, they can also be placed on top of each other to produce products that vary in height and have different shapes. In nanoimprint lithography, for example, functional inks are applied. Precise control of the print heads ensures that they "deposit" their ink droplets exactly where they are to be placed.

The Xaar 1003 AMx print head, designed for these applications among others, ensures precise fluid control. The repeatability of the liquid application as well as the exact placement of the droplets is crucial for industrial applications, especially at high production rates. Minimal operator intervention and maximum production availability are other features of this printhead that can be used with many corrosive and reactive fluids. Droplet sizes from one to 42 pl can be easily sprayed, with 6 pl droplets suitable for coatings, details and patterns. For example, the Xaar 1003 AMx print head can be used to print displays, circuit boards, semiconductors and photovoltaic modules.
With the Xaar 1003 AMp, the company has a further print head for this area in its product range that can repeatedly produce liquid volumes at drop sizes of 1-3 pl with highest accuracy. The piezoelectric drop-on-demand printhead is characterized by very accurate drop placement, constant drop volume and high frequency spraying with variable drop sizes.
High Speed Sintering (HSS)
Xaar's transformative 3D printing inkjet technology involves applying a thin layer of polymer powder. Then, inkjet printheads place an infrared absorbing liquid, with the required cross-sectional pattern, directly onto the surface of the powder where sintering is desired. The entire surface is then irradiated with an infrared lamp, with the printed liquid absorbing the energy and the powder underneath melting and sintering (consolidating). This is repeated layer by layer to obtain the desired product. Unlike laser-based sintering, this process is up to ten times faster. Inkjet printheads, especially when arranged in groups, can process these individual layers in a single pass per layer, unlike dot-based 3D printing technologies.
In the HSS technology developed by Xaar, only about five percent of the product to be produced passes through the print head (the IR-absorbing liquid), while the remaining 95 percent consists of the powder that is sintered. Therefore, the speed is determined by how fast the powder can be applied.
HSS technology is particularly suitable for stretchable parts and parts with mechanical functionality. As standard, PA12 is used as material, whereby the HSS process can achieve a dimensional tolerance of ± 200 microns and resolutions of less than 0.5 mm are possible. Different coloured liquids can be applied, resulting in an in situ HSS manufacturing process.
Since Xaar printheads can also withstand high temperatures, polyurethanes and other elastomers can be printed in addition to thermoplastic materials. The company states that, in comparison with injection moulding technology, parts between one and one million units can be produced more cost-effectively with HSS technology.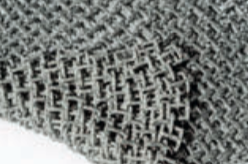 Cooperations expand the range of applications
Last year, Xaar announced its intention to work with BASF on the further development of photopolymer jetting (PPJ) processes. This process, also known as material deposition, involves spraying photopolymers onto a building platform and curing them with a UV lamp. Here, too, the process is repeated in layers using part and support photopolymers. Xaar uses industrial printheads with TF technology ink circulation and high-layout technology in combination with photopolymers developed by BASF.
The Xaar 2001+ can thus achieve an application rate of 20 l/h at 720 dpi. Liquids with high viscosity and particle density can also be sprayed thanks to Xaar's energy-saving chevron piezo actuator and TF technology.
In addition to additive pressure, the Xaar 2001+ can also be used in normal printing presses. The Xaar 2001+ U version is used in the new Océ Labelstream 4000 for printing labels.
www.xaar.com